WHO WE ARE, WHAT DO WE DO?
More then 20 years ago, 3 friends from Zandvoort had a dream..
Over 20 years ago three childhood friends from Zandvoort had a dream. They wanted to create a place where everybody would feel at home. Where it isn't important what you are or what you do, but who you are is. Where it doesn't matter what clothes you wear or what car you drive, as long as you feel relaxed and are happy with that. A place with good vibes, where you can enjoy great music, nice people, and off course: sun, sea and sand.
No sooner said than done. After a long period of insisting at the city municipality's office the three gentlemen got a spot assigned on the beach of Bloemendaal. And with two containers, a beer tap and a leaky football Foundation Woodstock – Foundation for Sports, Games and the distribution of Love – was born.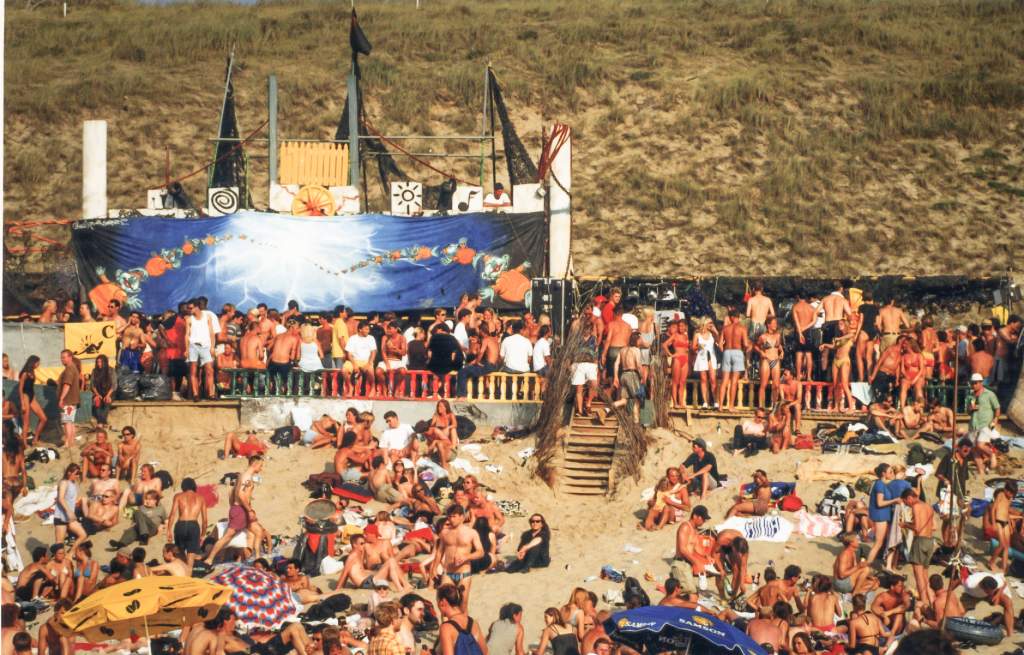 This didn't stay unnoticed, to say the least. From the beginning on there appeared to be a huge need for a place like Woodstock. People from all walks of life found their way tot his unique spot. Chillin' in a tipi and dancing under the starry sky seemed to be a gift from heaven.
Over the years Woodstock became a well-organized machine and a name known all over the world. With it's very involved staff, good kitchen and, off course, amazing deco. But the no-nonsense mentality hasn't changed over the past 20 plus years. The playground is still open So don't be surprised to find the whole personnel dressed up in rabbit suits on a weekday or be in the middle of a spontaneous jam session on the terrace. The power of permissiveness seems to prove itself over and over again.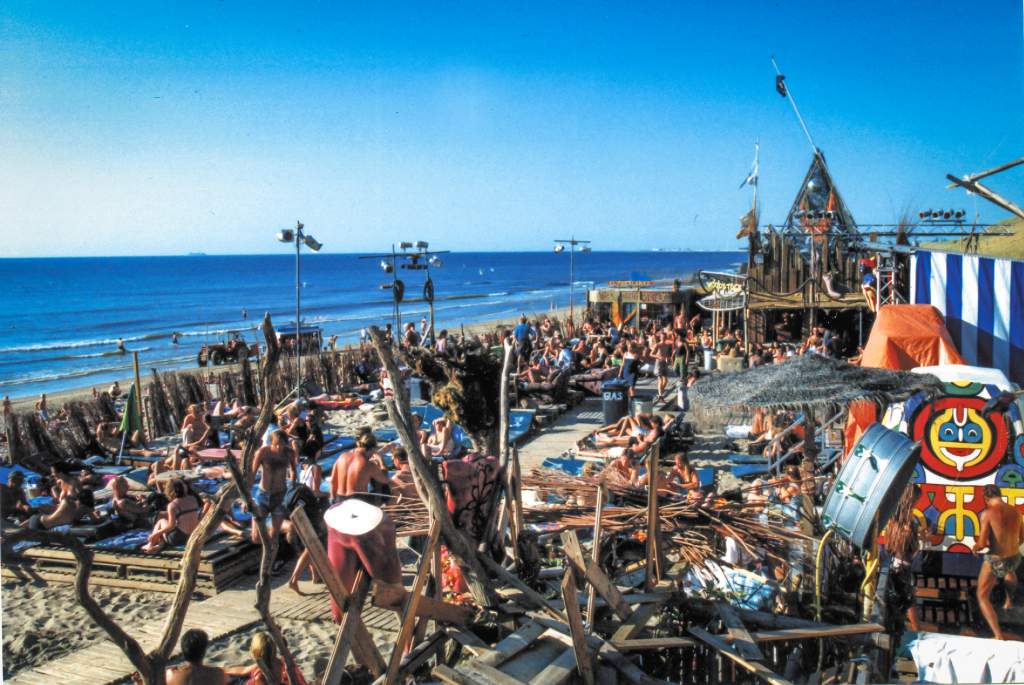 Now

Like real pirates we sail the unknown seas, we don't comply to any rules and we prefer to swim against the stream. So whether you look like a smooth criminal or a bum, you are always welcome and your stay will always be pleasant. Inside you'll be dancin' your socks off with true ravers, at the bonfire you will hear the life story of a pilgrim with a knapsack and make friends for life.
On a sultry weeknight people will go crazy on the syrtaki and continue throwing there hips in the wind on a drum solo of a couple of African drummers and off course the one and only Steef himself. First timers often have to get used to the laid-back and loose environment, but you truly have a heart of stone to stay unaffected by the freedom Woodstock offers you. It is a combination of doing what your gut tells you to do and just letting people be.
But enough talk about Woodstock! There are not enough words to describe what happens on our little biotope. You have to experience it, feel it, smell it, taste it, and see it! So do swing by, let the rhythm take you, muse away by the campfire, get a head of salty hair en collect some sand in your speedo's. Let us assure you one thing; you will come again….